About Natalia Neverko Design, Inc.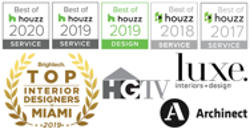 Natalia Neverko Design, (NND,Inc) is a high-end full-service architectural interiors and interior design company with European attributes, that delivers locally sensitive design. For over a decade we've been providing unique, innovative high-end exterior and interior design individually tailored to our clients' personality and specific needs.
Our mission is to transform a client's dreams into a truly unique reality. We aim to create harmonious and functional projects that showcase our client's individual taste, preference, and personality and we make every effort to create a beautiful design concept that is genuinely timeless.
Our experienced team of highly skilled designers, craftsmen and decorators work in a variety of styles and produce modern, contemporary, and eclectic state-of-the-art designs that are innovative and functional, as well as aesthetically pleasing. We complement our projects with cutting-edge materials and custom-designed lighting and furnishings.
We assist clients throughout every stage of remodeling from architectural drawings to decoration, and manage projects of all magnitudes.
Our team has successfully executed numerous luxury multimillion-dollar projects and continues to be dedicated to meet the highest quality standards at all times. Regardless of where you live, NND,Inc strives to make every project a rewarding experience for you.
Natalia Neverko
Owner / Principal Designer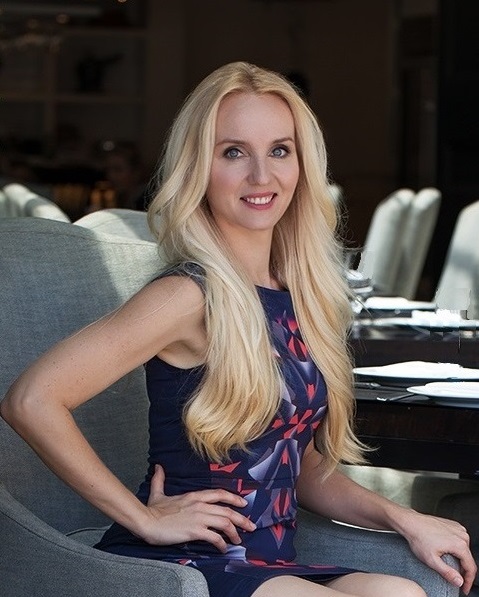 Natalia Neverko is the Founder and Principal Designer of Natalia Neverko Design, Inc.
Natalia chose to become an Architect-Interior Designer when she was a 10 year old girl and has been pursuing her dream ever since. She completed studied a 4-year program at an Art School, where she studied the history of arts, painting and sculpture, then she attended Design College from which she is graduated with a degree in Interior Design.
Natalia Neverko holds a Bachelor's Degree in Architecture, she also continued her studies and completed internships in different architectural companies in Poland, Italy and Finland.
She began her career working on a major upscale project "PIK" (2003) - the largest luxury shopping mall in St. Petersburg, Russia.
The Setai Miami Beach was her first project in Miami in 2004, when she was an architect designer at Schapiro Associates, later while working for Kobi Karp as a project architect designer she was a part of the design team for Della Luna, Fisher Island Luxury Condominium.
Over the past 15 years the scope of her work expanded to a wide variety of high-rise condominium, low-rise residential, hospitality, commercial and all-inclusive resort projects and private luxury residential projects throughout the US, Caribbean and Internationally.
Natalia Neverko is an award winner of the International Architectural and Interior Design Competition "TULIKIVI" Helsinki, Finland.
Bruce Carlson AIA
Registration Architect, State of Florida #11075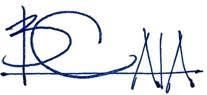 Years of Experience: 38 Extensive Experience in Architecture, Architectural Construction Management, Master Planning, Construction Documents/Project Management.
Education 1980 Bachelor of Architecture, University of Tennessee, Knoxville, Tennessee 1975 Miami Dade Community College, Miami, Florida
Experience In 1980, Mr. Carlson graduated with high honors from the University Of Tennessee School Of Architecture with a Bachelor of Architecture degree, with a minor in computer sciences and math. One of his specialties at the University was originating complex mathematical algorithms to facilitate computer assisted design. He received his Architectural Registration in the State of Florida in 1985 and is currently certified by the National Council of Architectural Registration Boards as well as a member of the American Institute of Architects. Mr. Carlson is also registered in the States of Connecticut and New York.
Mr. Carlson was the Project Architect involved in the planning, design and documentation of the 1,000,000 square foot office, warehouse and hangar facility for the Miami-Dade County Aviation Department at the Miami International Airport. As a consultant to DCAD, Mr. Carlson was the on-site Architectural Representative responsible for administering the fast track construction contracts.
In 1983, Mr. Carlson joined Siskind/Carlson's predecessor firm, Hooker/Siskind & Associates, as a Project Manager, and was instrumental in developing the use of Computer Aided Design for the firm.
As Principal in Charge, Mr. Carlson has been part of the design team and has been fully responsible for the design development, contract documents and construction administration for numerous residential projects including Carrfour Supportive Housing's 60 Unit Parkview Gardens, One an Affordable Workforce Housing Project, Providenciales Turks & Caicos Islands, Olde Village Poite 26 Unit Condominium, Lantana, Fl., Grace Bay Club Hotel, The Estates at Grace Bay, Providenciales, Turks and Caicos Islands and he takes great pride in handling the finite details of unique single family homes. In addition to the residential clients, Mr. Carlson has also served in the same function for several major corporate clients including the 250,000 square foot Mutual of New York Data Center, the 360,000 square foot corporate headquarters of the Nestles Corporation in Harrison, New York, and the 790,000 square foot multi-use retail and banking headquarters in Guatemala City for Banco Uno, one of the largest banks in Central America. He was also responsible for the complex data management and financial/development models for the City of Riviera Beach Redevelopment Plan, a $400 million public financing, and the $660 million, City of North Miami Redevelopment Financial Plan. Under his supervision and exceptional computer skills, the company's computer systems have also been utilized for graphic marketing tools, interior space planning, 3-dimensional modeling, as well as complex envelope and radar reflection studies for the Federal Aviation Administration.
Mr. Carlson, for the past thirty-eight (38) years, has brought a unique insight into the design, techniques, systems and controls that allow design and development concepts to be brought to fruition and built on time and on budget. His unique insights also allow the firm to communicate with, and coordinate our consultants through, computer telecommunication and scheduling systems. His mathematical skills and computer facilities allow him to maximize computer programs for physical planning, project programming, and complex development management disciplines.