ART DECO IS BACK WITH A NEW LOOK
Throughout the show, art deco return is evident. The products showcased may be there to get the job done, but the ways in which they're displayed and matched with ancillary products and artwork.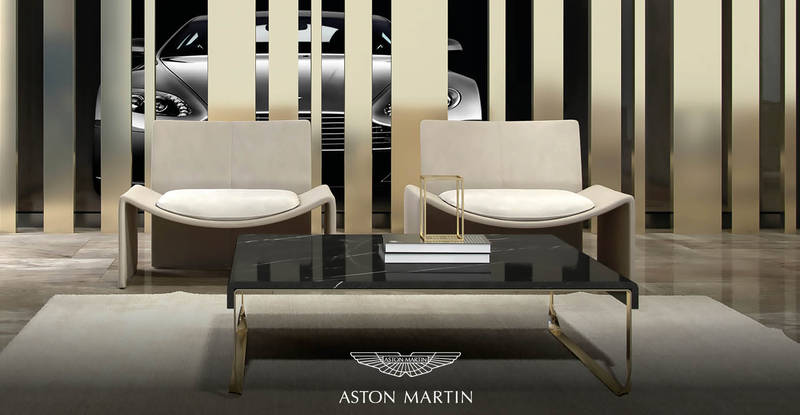 DIGITAL EXPERIMENTS
When the barriers between imagination and what can actually be executed go away true creation happens.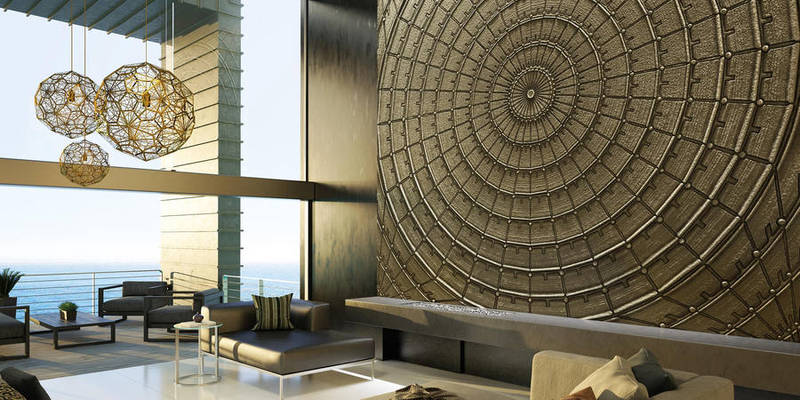 LIGHTING IS STEALING THE SHOW
Fixtures are either oversized, dramatized with additional elements, or intrinsically fun.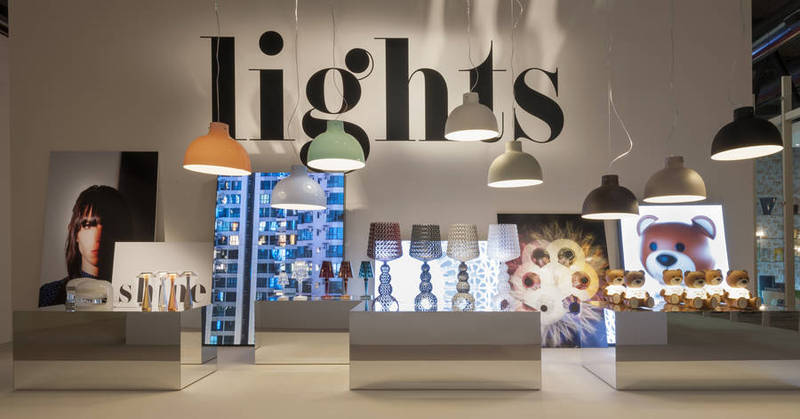 WOOD IN NEW WAYS
Wood has always been used in furniture, but this year's Salone del Mobile has placed it in a new light through experimentation with forms, processes and uses.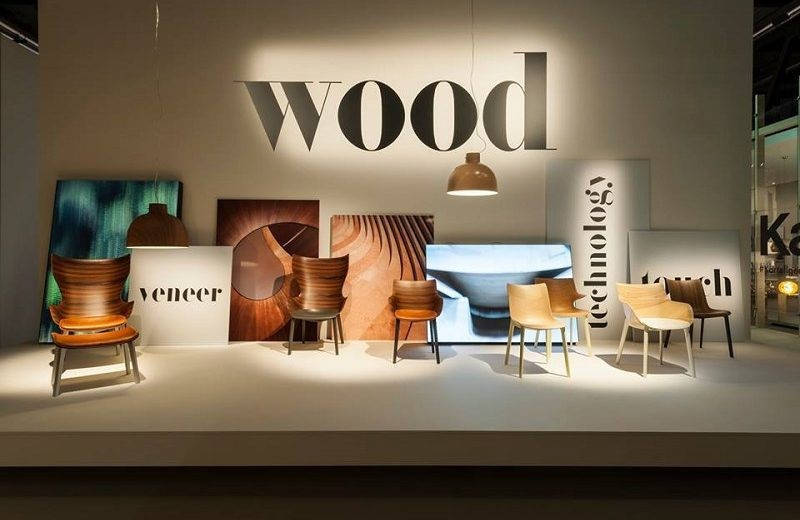 NATURE IS COMING INDOOR 
Nature is a theme in several different ways: through the emphasis on sustainability and recycling, the use of greenery, and integrating natural materials.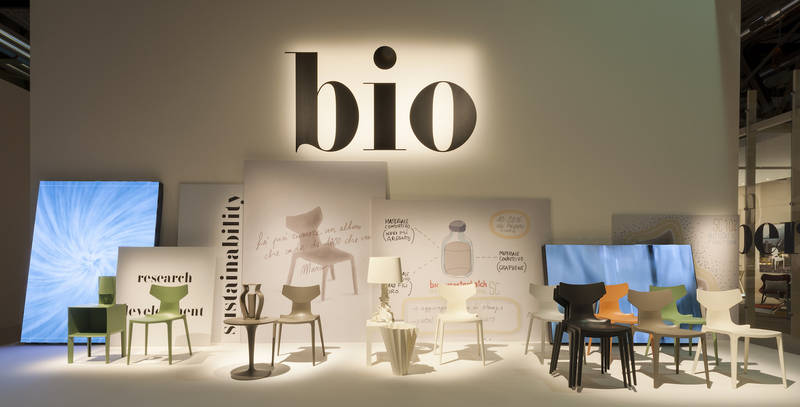 SCALE IS EXTREME
Scale has definitely increased, whether obvious with chunky weave or displayed as an oversized mirror. Salone exhibitors have had fun blending scale in a way that gives everything a moment in the limelight as the gaze stops on each product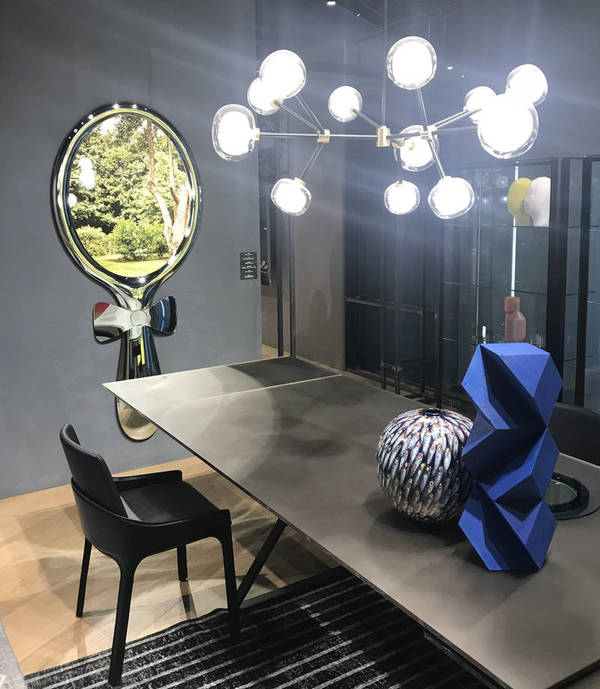 MIXED METALS GO BEYOND TRI-CHROME
The trend of mixing metals has been on designers' radar for some time, but Salone is taking this must-do aesthetic to the extreme with metallic hues beyond rose gold and silver.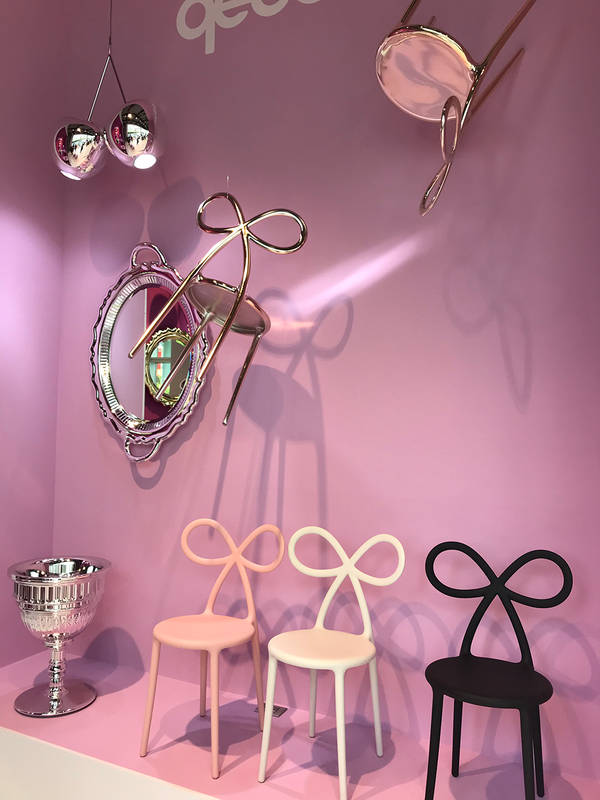 FURNITURE FOR "MY TIME"
Furniture should help us find time for ourselves, and hard-won moments for reading or chatting require dedicated spaces.